YouTube Unveils Trending Tab to Feature Viral Videos 'As They Take Off'
|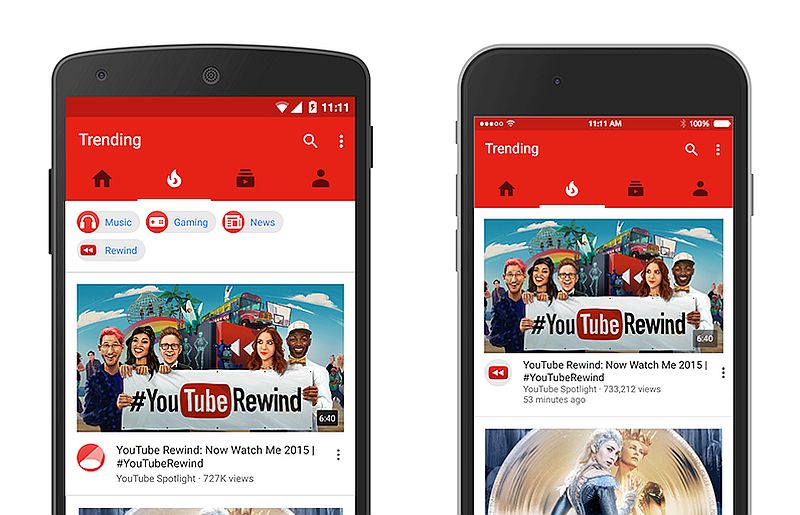 YouTube on Wednesday revealed its top globally trending videos list of 2015 alongside listing various top trending videos for countries including India. Google's popular video platform alongside also pushed the new Trending tab to users across the globe, a feature that will list viral videos "as they take off."
The company notes that the YouTube Trending tab will show top trending videos on Android, iOS, and desktop devices. "It's the best way to catch the videos, creators, and trends that people watch, share, and talk about each and every day. See 'em as they take off and before they appear in YouTube Rewind 2016," said Kevin Allocca, Head of Culture & Trends in a blog post.
YouTube says that the Trending tab will not include personalised videos based on what the user watches and will vary in different regions. A YouTube spokesperson told Venture Beat that the service could "limit content on the trending tab, excluding videos rated MA and above" and added that it will involve human curation to some extent.
Notably, the Trending tab had started showing up for select users back in July, alongside the last major redesign that saw the creation of the Home, Subscriptions, and Account tabs.
In separate news, some YouTube users are reporting that the app is now showing buffer progress instead of the traditional buffering that showed how much a video was buffered when a playing video is paused. Android Police reports that once the video is fully buffered, the YouTube app shows "Ready to watch" in place of the play button that shows up centre of the screen.
Unfortunately, there is no word when the feature will be rolling out to all users as there has been no update from YouTube.