Yahoo CEO Marissa Mayer Gives Birth to Twin Girls
|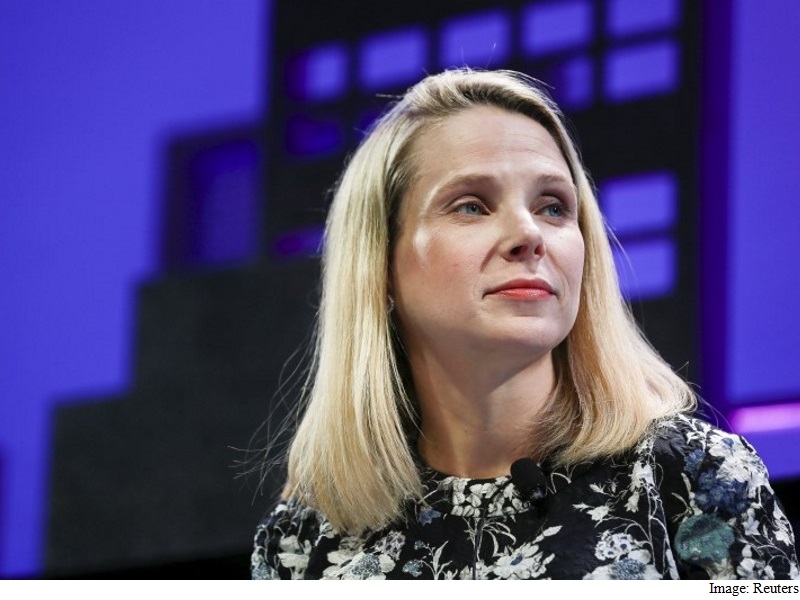 Think you've had a crazy week? Imagine how Yahoo chief executive Marissa Mayer must feel.
Mayer said Thursday that she has given birth to healthy twin girls. That came just one day after her company told the world that it would abandon a key part of her turnaround plan for the struggling firm and consider spinning off Yahoo's core business.
This is the second time that Mayer's had to juggle important personal and professional news. When she initially accepted the top job at Yahoo in July 2012, Mayer was in her third trimester. After giving birth to her son that September, she sparked controversy by taking only a few weeks of maternity leave.
With Yahoo again at a crucial transition point, Mayer has said she will take "limited leave" following the birth of her daughters and will again work throughout her time outside the office.
The questions swirling around the company's future – Yahoo's board said Wednesday that it hadscrapped the idea of spinning off its stake in Alibaba Group and will examine a "reverse spinoff" of its other businesses instead – have also focused attention on how much Mayer could make if she and the struggling Internet pioneer end up someday parting ways.
Mayer was not only the highest paid female chief executive last year. She was also one of the best-paid CEOs overall. Depending on which ranking you check, her $42.1 million (roughly Rs. 281 crores) in 2014 compensation notched her as the 23rd, the 14th or even the fifth most highly paid CEO of a major US company.
While headlines and social media have buzzed this week with the figure of $157.9 million (roughly Rs. 1,054 crores) for a potential Mayer payoff in the event of her departure, that giant amount seems unlikely.
In Yahoo's most recent proxy statement, the company indeed estimates the potential value of Mayer's "change-in-control severance benefits," as of December 31, 2014, at $157.9 million. That's the value of what Mayer's package was estimated to be if she was terminated without cause and if there was a "change-in-control" of the company, such as a sale or merger. (In a conference call with investors, Yahoo chairman Maynard Webb cautioned that there had been "no determination by the board to sell the company or any part of it" and he said the board had "complete confidence" in Yahoo's management team.)
Meanwhile, the most recent company filings put the value of Mayer's estimated severance benefit at $36.1 million (roughly Rs. 241 crores), which is what she would get if she was terminated – again "without cause" – in a scenario where there wasn't a change in the company's ownership.
Yet at nearly a year old, those figures are way off. That "golden parachute" estimate, as change-in-control severance payouts are sometimes called, is about $100 million (roughly Rs. 668 crores) lower, according to the number crunchers at Equilar, an executive compensation research firm. They estimate – with the caveats that there are a lot of variables involved – that the figure is closer to $59.3 million (roughly Rs. 396 crores) now. Another analysis by Bloomberg News put the potential package at $35 million (roughly Rs. 233 crores).
The current value of any potential severance benefits, meanwhile, is more like $23 million (roughly Rs. 153 crores), said Equilar senior research analyst Courtney Yu. A Yahoo spokeswoman, reached via email, declined to comment on Equilar's calculations.
Here's why the Equilar figures are lower: For one, Yahoo's shares have fallen roughly 30 percent since the end of last year, when its stock was worth $50.51 a share. Since the lion's share of such payouts are made up of equity grants – whether in the form of options or restricted stock – that in itself significantly lowers the value of any potential soft landing.
In addition, equity awards usually "vest" to executives over a period of several years, with percentages of the total grant becoming available over time. So more chunks of Mayer's equity awards – especially some from a particularly lucrative retention grant she received when Yahoo lured her over from Google in 2012 – vested during the past year. As a result, she now owns them, lowering the value of any potential parting gift if there's a change in control.
Still, even at $59 million, that potential change-in-control severance package is quite high. If she were to end up getting something that size – and again, that's still a big if – it would be the 10th-largest payout among large companies over the past 10 years, according to Equilar's data. The largest, paid to Gillette CEO James Kilts in 2005, was $164.5 million (roughly Rs. 1,098 crores).
Again, all of this hinges on a number of big question marks. One, of course, is what the board ultimately decides to do and, if there is an eventual sale, whether Mayer will actually go anywhere. Then there's the question of what would actually constitute a change-in-control at a company like Yahoo, which holds such a big stake in Chinese e-commerce company Alibaba Group.
Corporate documents spell out, among other scenarios, that it would include "the sale or disposition by the company of all or substantially all of the company's assets," and also note that "a sale of the company's search business shall not constitute a change in control." Charles Elson, the director of the John L. Weinberg Center for Corporate Governance at the University of Delaware, said in an interview that while it's not clear, "you have to assume she'll get something. The question is what – this is a very strange set of circumstances."
If in fact, all those "ifs" transpired and Mayer ended up with the $59 million that Equilar calculated, she would have some interesting company. The figure is not far from the $58 million (roughly Rs. 387 crores) severance payment given to Mayer's former deputy, Henrique de Castro, who left the company last year after just 15 months.