Xiaomi India to Launch 'Secret New Product' on Tuesday; Announces Christmas Offers
|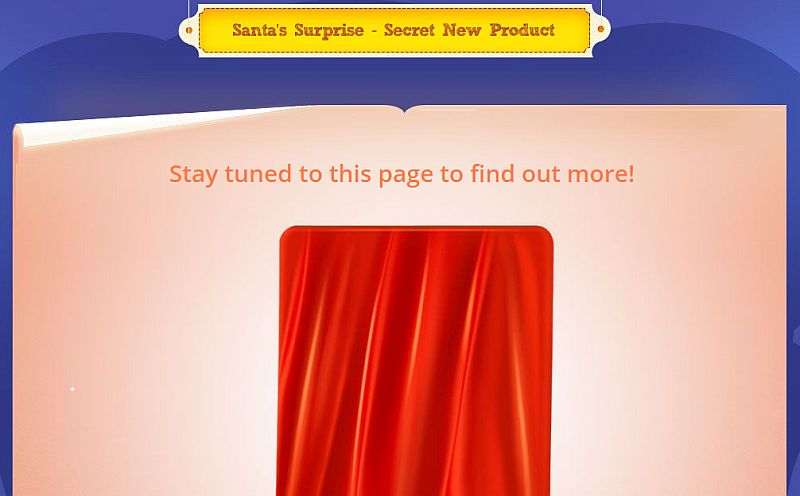 Xiaomi has announced that it will be launching a 'secret new product' on Tuesday. The Chinese company alongside has also announced several Christmas offers for consumers in India.
The 'secret new product' is currently being teased by the Chinese company on its official website. It's worth noting that Xiaomi's Redmi Note 2 Prime is also expected to launch soon in India as teased by an e-commerce website. However, it is unlikely that the 'secret new product' from Xiaomi is the Redmi Note 2 Prime itself. We will have to wait till Tuesday to see what the company Chinese company has up its sleeves for the Indian market.
Xiaomi India also announced Christmas offers for its Indian consumers which will be applicable only on Tuesday.
The company has confirmed that consumers will be able to get a free Soft Case and LED light with the purchase of the Mi 4i smartphone; free Mi In-Ear headphones will be given with Mi 4; a free Back Cover will be given with every Redmi 2 purchase; a free LED light with Redmi 2 Prime, and free Mi In-Ear headphones with MiPad tablet.
Xiaomi also announced that the Mi Band (White LED) will be available in an open sale on mi.com/in on Tuesday. The company also revealed plans to pick one winner every hour from 9am to 8pm on Tuesday which will be announced on both company's website and the Facebook page. The company on its offer page notes that "Prizes will be products not yet available in India. Be the first to try them out."